If you have any information about these crimes or any person(s) involved, you are urged to submit an anonymous tip. You can either click on the link below, text your tip, or call Archuleta County Crime Stoppers at 970-264-2133. You do not have to give your name. CRIME STOPPERS will pay a cash reward of up to $1000 if your tip leads to an arrest.

Or, Text "ACCST plus your message" to 274637 (CRIMES)
WE NEED YOUR HELP!
December 05, 2016
The Archuleta County Sheriff`s Department is asking for your assistance with the investigating into the death of Andrew Donald Chacon, a 29 year old male who`s remains were discovered off of Mill Creek Road on August 23rd, 2016.
If you believe you have any information that would help with this investigation, you are encouraged to contact CRIME STOPPERS at www.PagosaCrime.com,
You do not have to give your name and could earn up to $ 1,000.00 in CASH for information given to CRIME STOPPERS.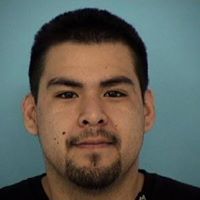 ---
Please identify these individuals.
February 03, 2016
The Mineral County Sheriff`s Office is looking for information identifying these two individuals. The adult male is believed to be a suspect in several thefts occurring at trail heads in Mineral County. The attached photos were taken from the Wal-Mart in Pagosa Springs and has been traveling between Pagosa and Durango. Anyone with information is asked to either contact the Archuleta County Sheriff`s Office at (970) 264-8443 or the Mineral County Sheriff`s Office at (719) 658-2600.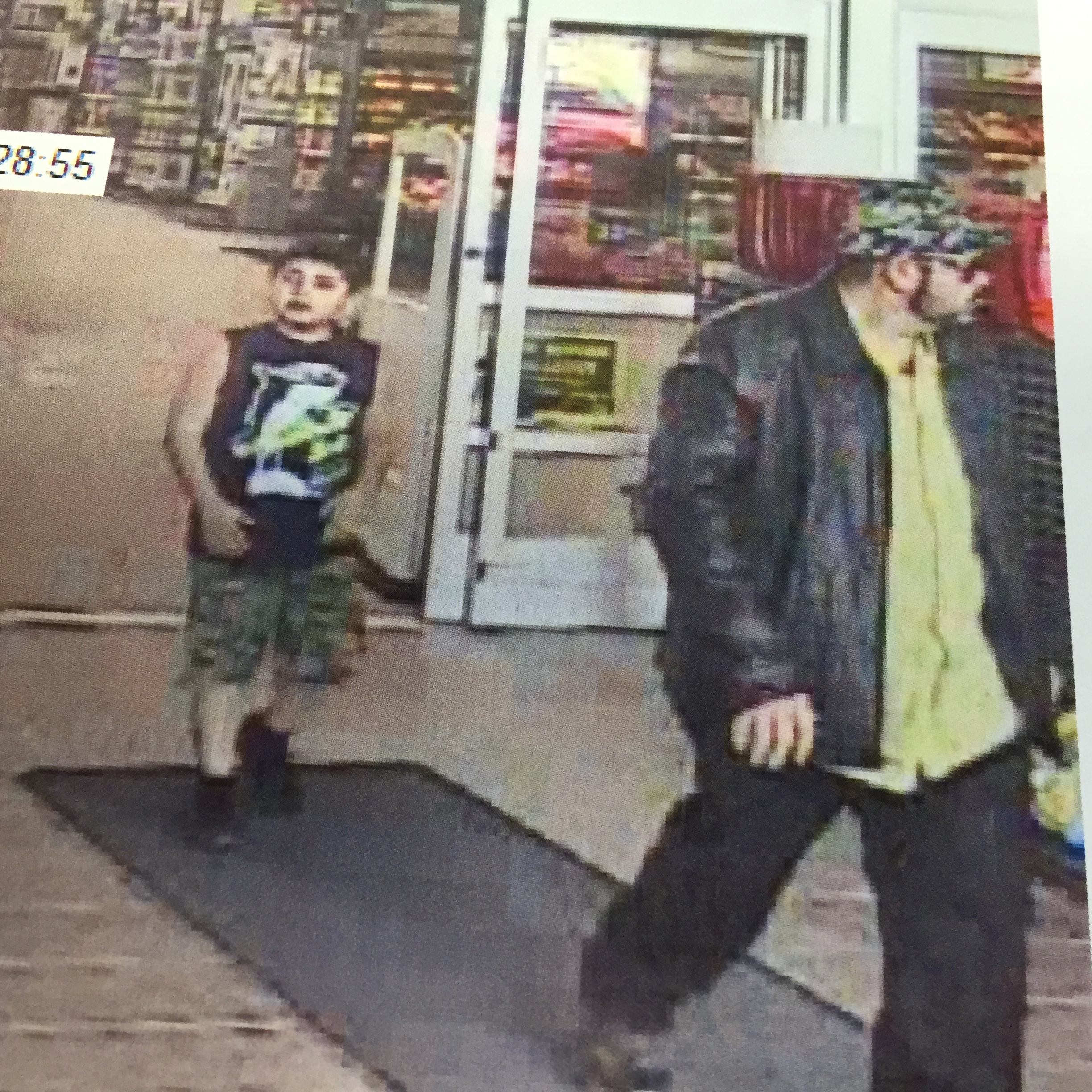 ---
Marijuana Grow Criminal Mischief
November 25, 2015
On November 12, 2015 the sheriff`s office responded to a complaint of criminal mischief at 1891 CR 302. Surveillance video shows two individual, believed to be a male and female, illegally enter onto the property. The "male" then cuts the plastic used for the greenhouse. He walks away from the greenhouse only to see the surveillance camera. The two suspects then leave the area the same direction they came in. Anyone with information on the suspects is asked to contact Archuleta County Crime Stoppers or detectives with the sheriff`s office at (970) 264-8443.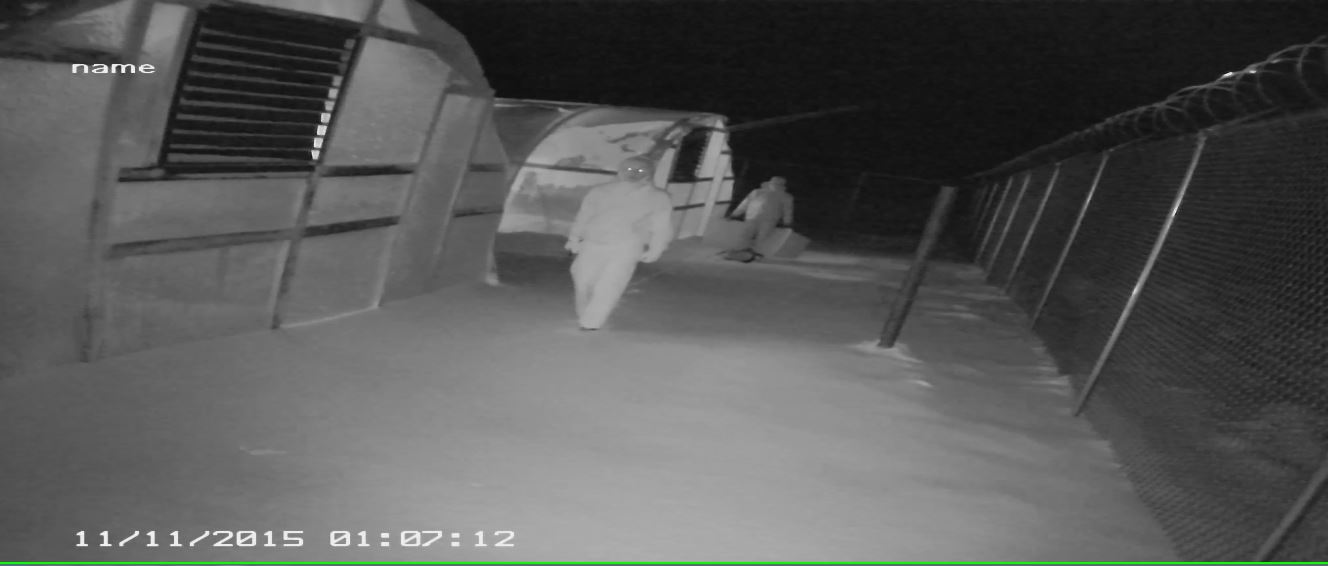 ---
Armed Robbery
June 08, 2015
An Archuleta County marijuana dispensary was robbed at gunpoint, with nearly $8,000 worth of merchandise stolen.
The aggravated robbery and theft took place shortly before 5:45 p.m. on Saturday, April 11, at Good Earth Meds, located on Cloman Boulevard.
A male subject wearing a "Scream" mask entered the facility holding a semi-automatic rifle, then reportedly informed a pair of employees in the lobby of the business, "This is a robbery."
The Archuleta County Sheriff's Office is seeking to identify the
individual who robbed the dispensary on April 11. The subject is described as being 6 feet with a medium build, and wore a long green coat and mask during the incident.
Anyone with information is asked to contact the Archuleta County Sheriff`s Office. There is a $2,500 reward for information leading to an arrest and an additional $2,500 reward when the subject is convicted. This reward is being offered by Bill Delaney at Good Earth Meds.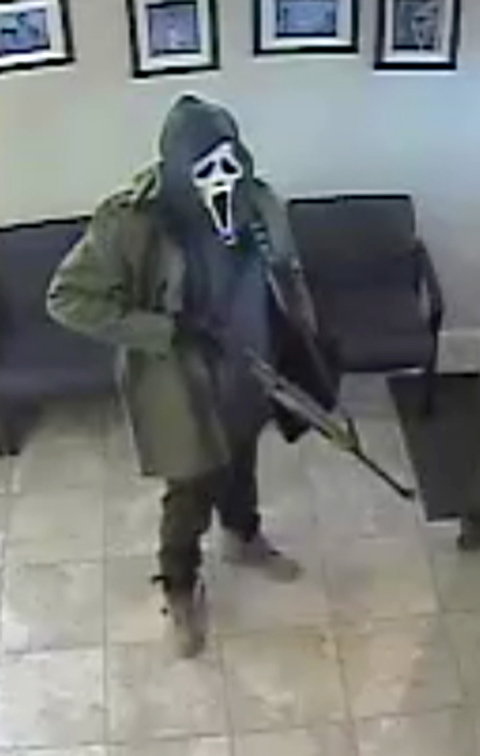 ---
POACHING
October 20, 2014
On October 20, 2014 at about 6:30 PM, unknown individual(s) shot and killed a 2x2 buck mule deer along the hillside, just south the Pagosa Springs Elementary School. The subject(s) shot the animal within city limits and within a short distance of school property; most likely using a smaller caliber. Authorities are looking for any information related to this crime. If you have any information you can contact Crimestoppers directly or Operation Game Thief (OGT) at 1-877-COLO-OGT or email: GAME.THIEF@STATE.CO.US. Please remember you can remain completely anonymous and still earn a reward for your information.
---
Theft from motor vehicle.
June 02, 2014
On May 30, 2014 deputies responded to a theft from a motor vehicle in the Lake Hatcher area. The theft occurred between 9pm the night before and 8:30 am on the 30th. The list of items stolen is as follows, a Canon high-end digital camera, model EOS 60D bearing serial number 9472518137, with two telescopic lenses and card readers valued at $1,300.00 which was inside a grey case monogrammed with "Clark", one copper-colored HP (Hewlitt Packard) 2012 Pavillion DV-7 laptop, Serial #2CE224166R with an external hard drive which was inside a hot pink/grey Under Armour bag, one Pagosa Springs Fire Department issued 700mhz VHF handheld vertex radio bearing serial number 8L520269 model VX824, one black Swiss backpack full of firefighter training materials, one brown leather purse with a brown bandana woven through bought from Boot Barn for $60.00, one brown suede/dark brown leather wallet with embroidered flowers worth $30.00 containing numerous credit cards and fire department ID, one Brighton pill box silver in color decorated with purple/green dragonflies, one Brighton business card holder silver in color decorated with purple/green dragonflies, one Brighton compact mirror silver in color decorated with purple/green dragonflies, one pink/camouflage colored duffel bag containing workout clothes; sports bra, Under Armour pants, Under Armour tank top, and one pair of blue/pink Nike tennis shoes size 9.5 or 10 in women`s.
Anyone with any leads is asked to contact Crimestoppers.
---
Attempted Robbery
May 13, 2012
Attempted Robbery
On May 13, 2012 at 2145 hours, Officers responded to a hold up alarm at the Everyday Store located at 300 E Pagosa Street. Two suspects wielding a knife attempted to rob the convenience store. The store clerk described the suspects as two males dressed all in black with their faces covered believed to be Native American or Hispanic. The first suspect was 6'3" approximately 160 lbs and the second was 5'11" approximately 210 lbs. Both suspects fled on foot heading east.
---
Arson
April 09, 2012
Arson - On April 9, 2012 Deputies responded to 815 Barton Circle, Arboles, Colorado in reference to a car fire. A joint investigation between the Archuleta County Sheriff's Office and Los Pinos Fire Department determined the fire was intentionally set.
---
Arson
March 17, 2012
Arson - On March 17, 2012, emergency personnel responded to 75 Ace Court for a structure fire. Responding fire fighters found a fully involved and fast moving structure fire burning in a two story condominium. Flames were reportedly reaching thirty feet over the roof of 75 Ace Court. All occupants were able to escape without injury. After the fire was extinguished, an investigation was conducted to determine the cause and origin of the fire. It was determined the fire started in a vehicle, just outside the residence, which quickly spread to the residential building. The case is currently being investigated by the Pagosa Fire Protection District and the Archuleta County Sheriff's Office.
---
Arson - Intentional Fire set on Port Avenue
November 03, 2011
An intentional fire was set to a building at 230 Port Ave on the morning of November 3rd, 2011.
Text "ACCST plus your message" to 274637 (CRIMES)
---
Narcotics
July 16, 1986
Drugs, especially Methamphetamine, are a problem in Pagosa Springs and surrounding areas. Some information has surfaced indicating that meth is reaching Pagosa`s young people. Law enforcement is requesting any informaition available about meth and other drug sales. Additionally, it is marijuana growing season and the crop will soon be ready to harvest, any information on illegal grows will be helpful.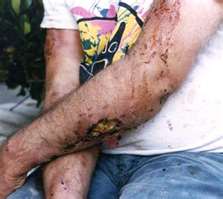 ---